Electrical Testing Equipment from Tasco
Creating specialized electrical test equipment since 1986
All Tasco products are assembled in the U.S.A. to the highest standards of quality. Your satisfaction is guaranteed on every product we sell.
Tasco creates revolutionary professional electrical testing equipment that saves valuable time. Our innovative products are designed to reduce labor time significantly, which means they quickly pay for themselves many times over.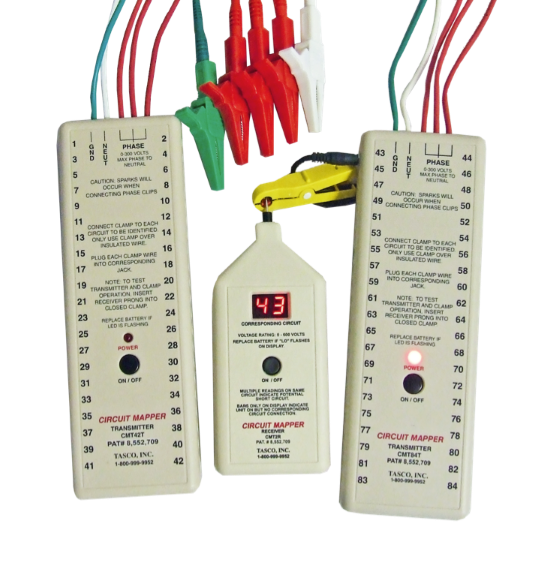 CMT84DS
A revolutionary device that maps multiple circuit panel wiring systems concurrently with a single transmitter and receiver.
"This is the best investment I have ever made.

 

I can map an entire house in less than 30 min. Customers love it too."
 - McCaa
ElectriciansTalk Forum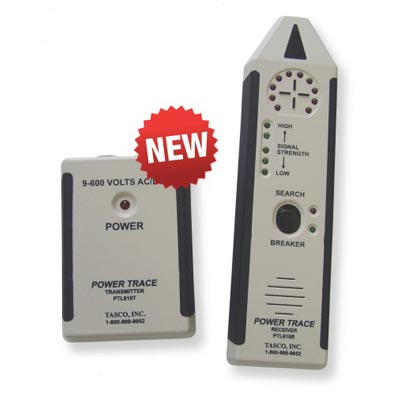 PTL610
Allows a single operator to determine which breakers are feeding specific outlets in seconds.
"The other circuit tracer I have has been sitting under my desk since I received yours. Your testers are gold.

 

I am pretty impressed with them."
- Mike A.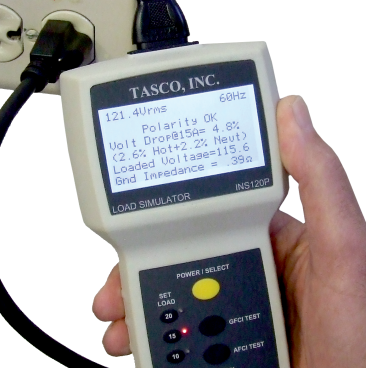 INS120P
Test branch circuits for load carrying ability and uncover faulty wiring without removing outlets, cover plates, or panel covers.
"Hands down, some of the best tech support I have ever experienced."
- Petros A.
Efficiency and Reliability
Our electrical test tools are designed for ease of operation and reliable results. Our Buried Line Locator, for example, does not require manual signal strength adjustments. The Power Trace employs a uniquely synthesized signal that reduces the error rate to almost zero.
We are particularly proud of our advanced branch circuit testing equipment. The Circuit Mapper System has a revolutionary design that allows a single person to simultaneously trace circuits to multiple breakers; you no longer have to trace circuits one at a time. Its digital LED readout eliminates the need for signal strength comparisons.
Check out our new demo videos!
GENERAL INFORMATION ON TASCO, INC.
Tasco, Inc., a Colorado corporation, was founded in 1986 as a specialized manufacturer of test equipment. Our focus is to provide time saving solutions for electrical and related trades through innovative, affordable, high quality electrical test instruments.
We're happy to answer any questions.
Have Questions?
We answer technical questions before and after your purchase.